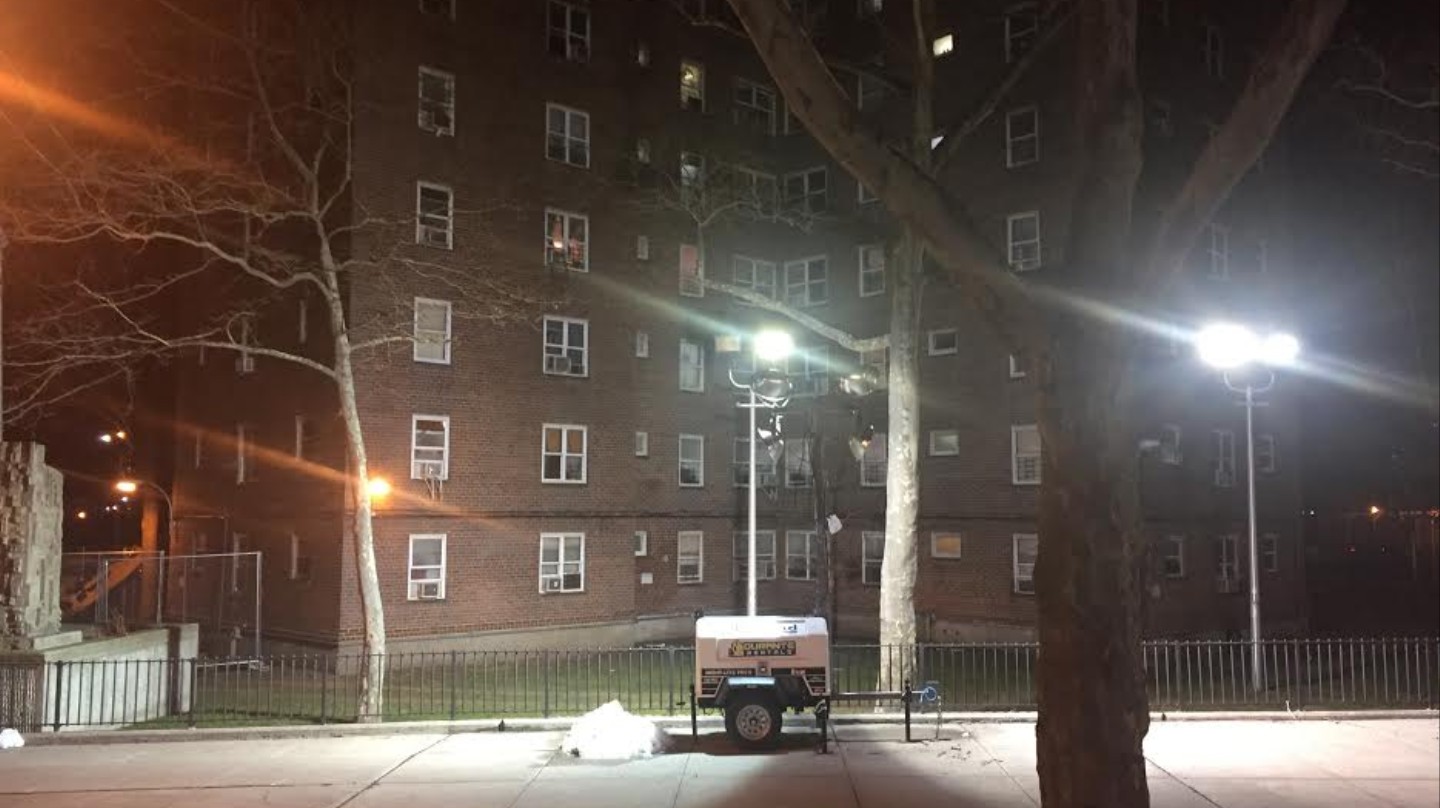 Months after the study they were a part ended, bright lights remain in New York housing projects.
By Ethan Chiel | MOTHERBOARD
Every night, starting in the early evening, Benjamin Cherner can see blinding floodlights from some of the windows in his apartment. The architect has lived with his family on this stretch of New York City's East 8th Street between Avenues C and D for most of the past two decades, and while there have always been lights up—ringing the rooftop of the Police Service Area 4 (PSA4) building on the northeast corner of E. 8th and Avenue C—leaving them on all night is a change he noticed last year.
In late December Cherner told me he thinks the lighting is "just so insidious, because it seems like it's the idea that eventually all of Manhattan will be flooded with light." In an email the month before he noted that the lights had "seldom been used" in the past 18 years he's lived on the block.
Mobile floodlights at the Jacob Riis Houses bathe the other end of the block in white light. The Riis Houses are one of many NYC Housing Authority developments where the growling, generator-powered machines (different from the lights adorning PSA4, also incredibly bright) have appeared in the past few years.