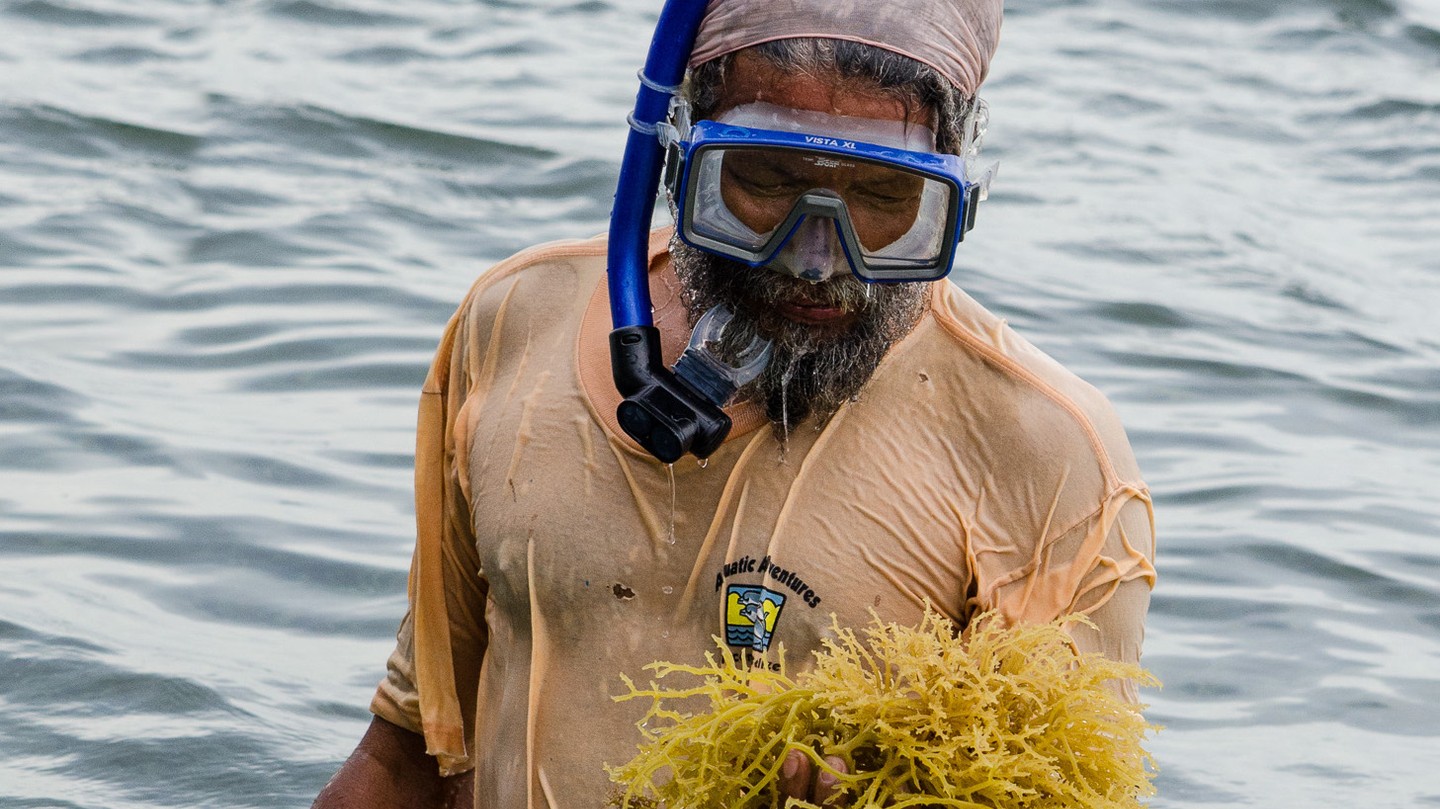 It was a jarring, hour-long boat ride to Little Water Caye, a sliver of an island 30 km off the coast of Placencia, Belize. There was only a small wooden house on a beach, and palm trees waving in the Caribbean breeze. But offshore, invisible from the surface, lay the first sustainable seaweed farm in Central America. I helped unload the boat—food, yellow twine ropes, and snorkelling gear—everything we'd need to spend a few days planting seaweed.
By Sarah Hewitt | MOTHERBOARD
The previous day, I'd walked past the headquarters of the Placencia Seaweed Co-operative on the mainland. Packages of dried seaweed, and seaweed in gel form, sat on a shelf inside the open door. The head seaweed farmer, Lowell Godfrey, greeted me and I asked him about the farm. He told me that they farm two types of red seaweed—Eucheuma and Gracilaria—and they do it using sustainable farming practices. He invited me to see for myself.
Prior to this, I knew nothing about seaweed. Yes, I ordered the occasional spicy tuna roll, but seaweed is a multi-billion dollar industry, and I soon discovered that I consume and use seaweed all the time without knowing it. So do you. It's the ultimate multitasker.