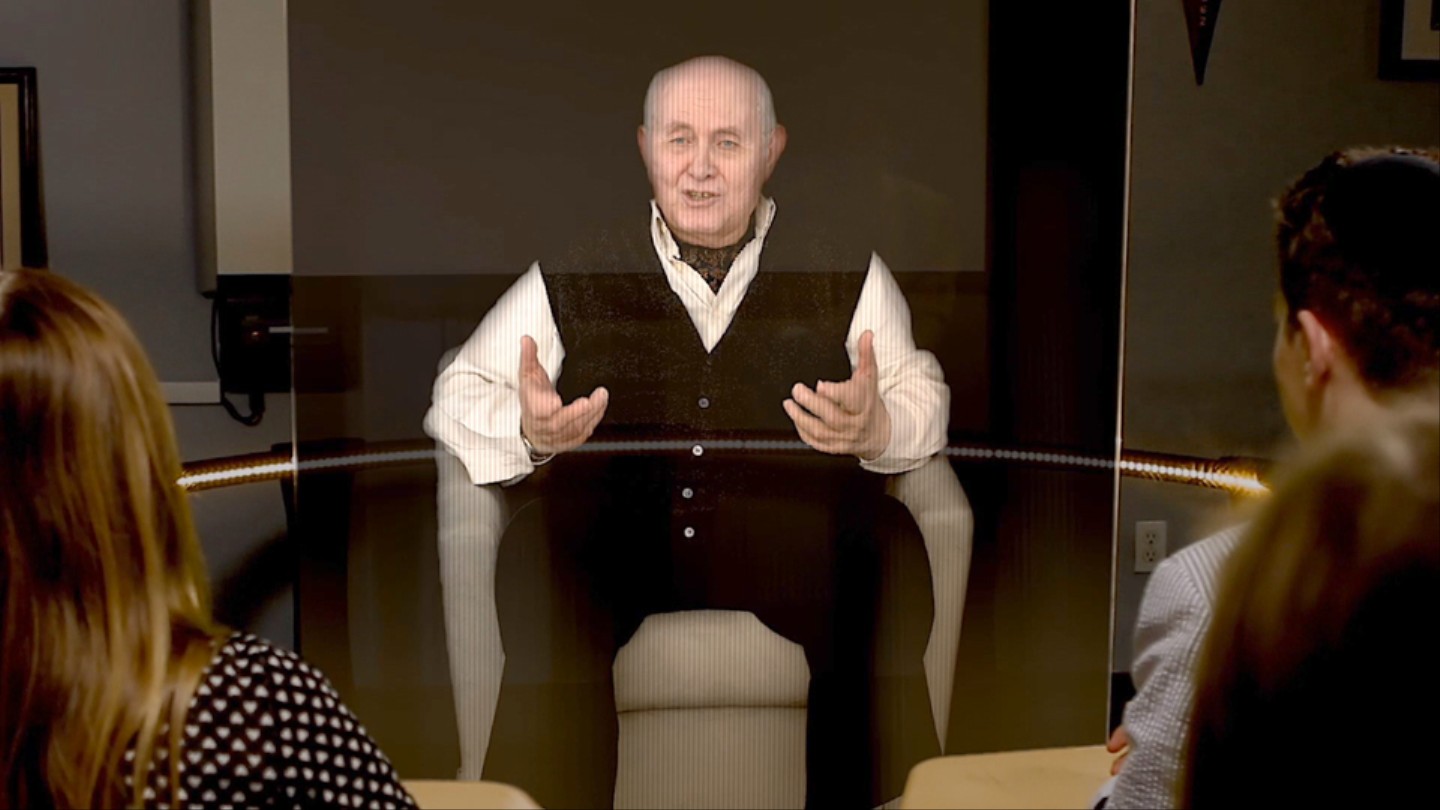 The last living Holocaust survivors are dying. Can technology keep their testimonies alive?
By Emanuel Maiberg | MOTHERBOARD
Pinchas Gutter tells me that when he was eight years old, the Nazis put him and his family on a train from their home in Łódź, Poland to the Warsaw ghetto. They stayed there for two years before they were taken to the Majdanek concentration camp, where every member of his family was murdered in the gas chambers. Only he survived.
I press a button, lean into the microphone and tell him: "I don't believe the gas chambers existed."
Gutter sits there and listens to me patiently. He crossfades from an idle animation to his response.
"To someone who has spent five years in hell—a living witness—[people who say] that this did not happen…I believe that they are just as bad as the perpetrators," he said. "Every one of them should be taken to a court of law because they are in contempt of humanity itself."