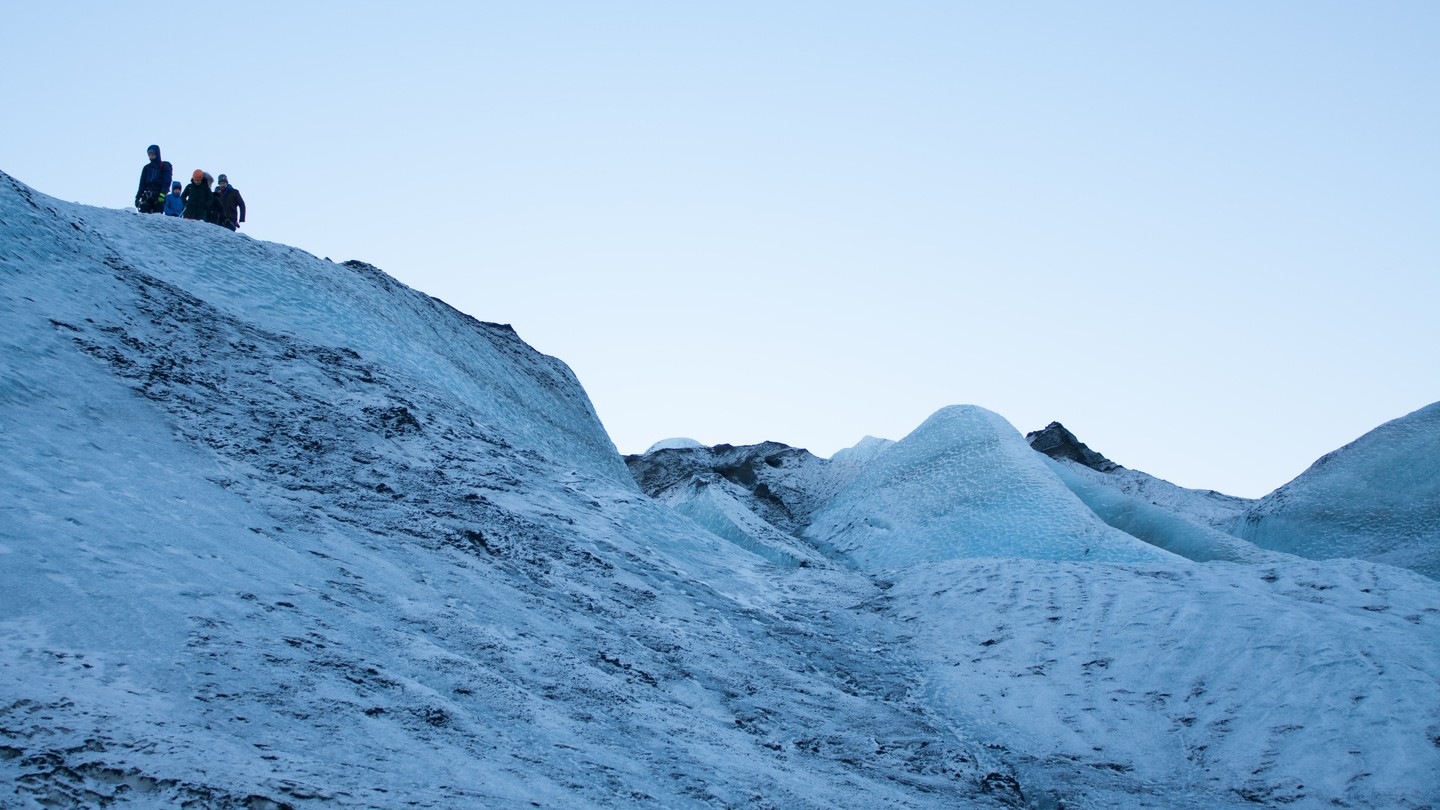 Iceland's glaciers are melting, so in January I made a trip there from my home in Toronto, thinking it was time to go see them. I stood at the bottom of the Mýrdalsjökull glacier in my crampons, harness, and snowsuit, marvelling at the monstrosity of this giant natural ice cube. 
By Lisa Cumming | MOTHERBOARD
Glaciers are melting at an alarming rate because of climate change, the guides said. No wonder tourists like me are rushing to see them.
Between 2010 and 2015, the number of foreign tourists to Iceland more than doubled, partly due to cheap flights from WOW Air, the low-cost airline based in Reykjavík. Another reason was to see the glaciers: 80 percent of visitors decided on the destination because of "Icelandic nature," according to a 2014 report from the OECD. Among Icelanders, 75.7 per cent surveyed by the tourist board in 2016 said that tourist pressure on Icelandic nature is too high.
In fact, Iceland has become so overrun it's been compared to Disneyland. The government recently introduced a new tax on tourists, with up to 2.3 million people expected to visit in 2017.