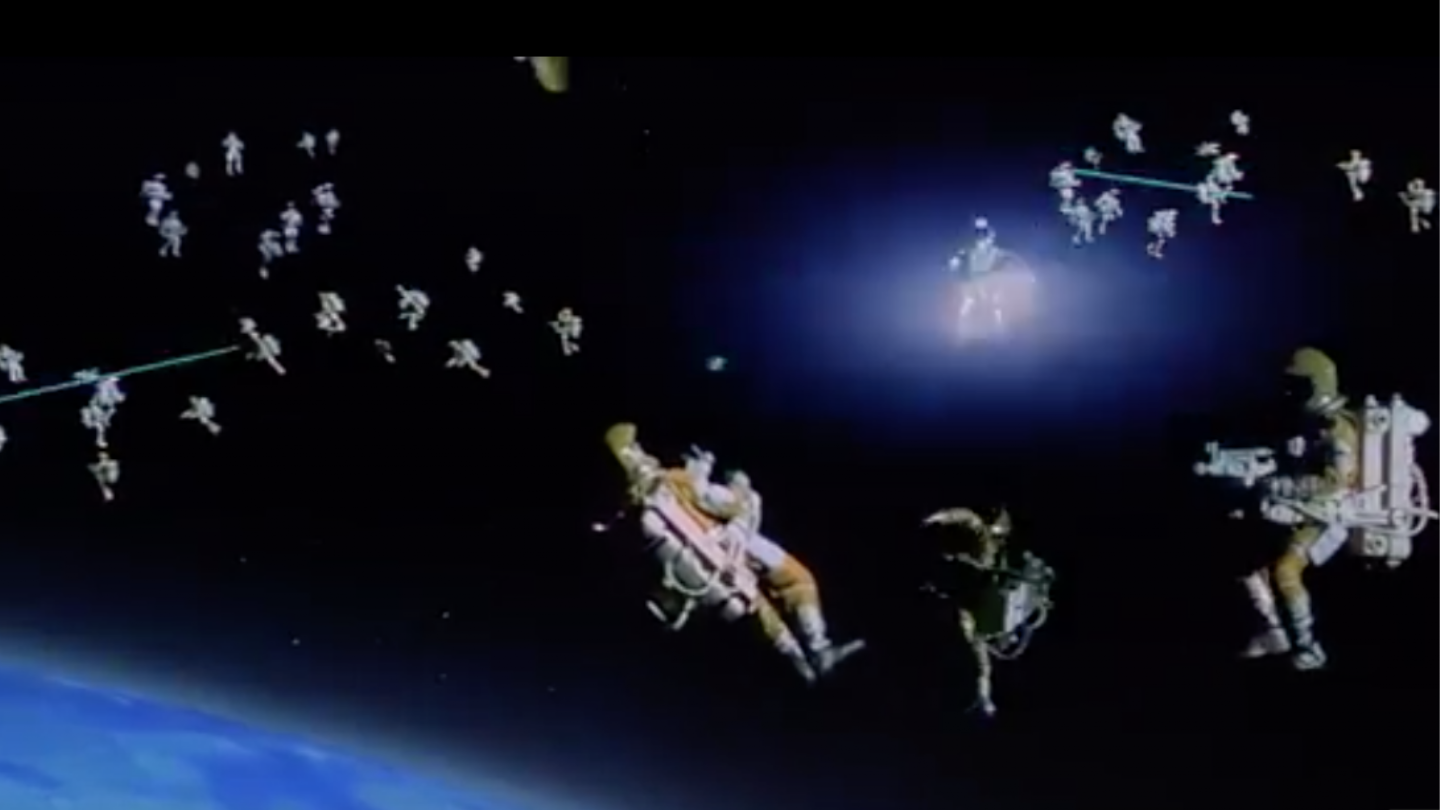 The beloved actor died on Tuesday at 89, but his sense of comic absurdity lives on.
By Becky Ferreira | MOTHERBOARD
At the climax of Moonraker, the eleventh film in the James Bond franchise and the fourth to star Sir Roger Moore as 007, an infamous laser fight breaks out in outer space. Following the lead of the Star Wars franchise, which popularized death rays and laser battles between spacecraft just two years before, Moonraker's offensive added an extra layer of bravado with its free-floating mass of astronauts, like some zero-g riff on an infantry unit.
The scene has earned the 1979 film a lot of mockery because of its campy outlandishness. But in the wake of Moore's death from cancer on Tuesday, at 89 years old, the entire sequence is worth a rewatch—along with the opening skydive chase—because it captures what was quintessentially special about the beloved actor's take on Bond.