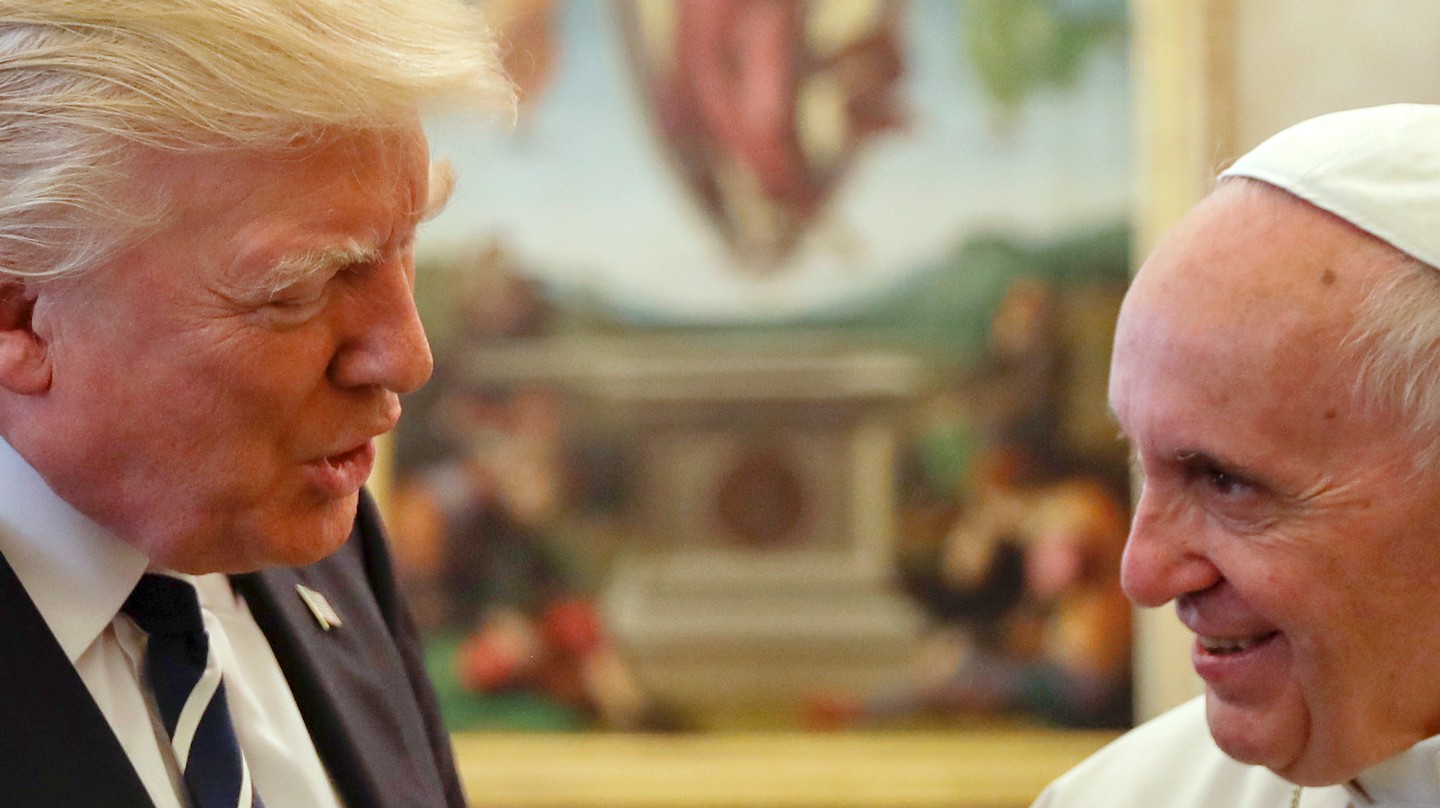 If you think the beef between Katy Perry and Taylor Swift got heated this week, wait until you hear about the pope and the president.
By Kaleigh Rogers | MOTHERBOARD
President Donald Trump met with Pope Francis, the head of the Catholic Church, in the Vatican Wednesday, as part of the president's first foreign tour. It was a typically pleasant, diplomatic photo op, where the leaders had a private meeting and exchanged gifts. But the two have a rocky past, with the pope lobbing thinly-veiled criticisms at Trump during his campaign and after his election, and Trump reacting with ire.
Their meeting Wednesday was no different, with the pope sending a clear message through his choice of gifts, which included a medal of peace and a 38,000-word essay on climate change and the environment. Trump has a record of dismantling environmental regulations and giving top jobs in his cabinet to climate-change-denying officials.
The pope's encyclical (a formal writing), Laudato Si, is a sweeping call-to-action for world leaders to put aside politics and focus on the need to preserve and care for our environment. He penned it back in 2015, but decided to include it among his gifts to the president Wednesday, which also included encyclicals on family life and the gospel. Pope Francis also presented President Trump with a medallion emblazoned with an olive tree, a symbol of peace, and a signed copy of his World Day of Peace speech.