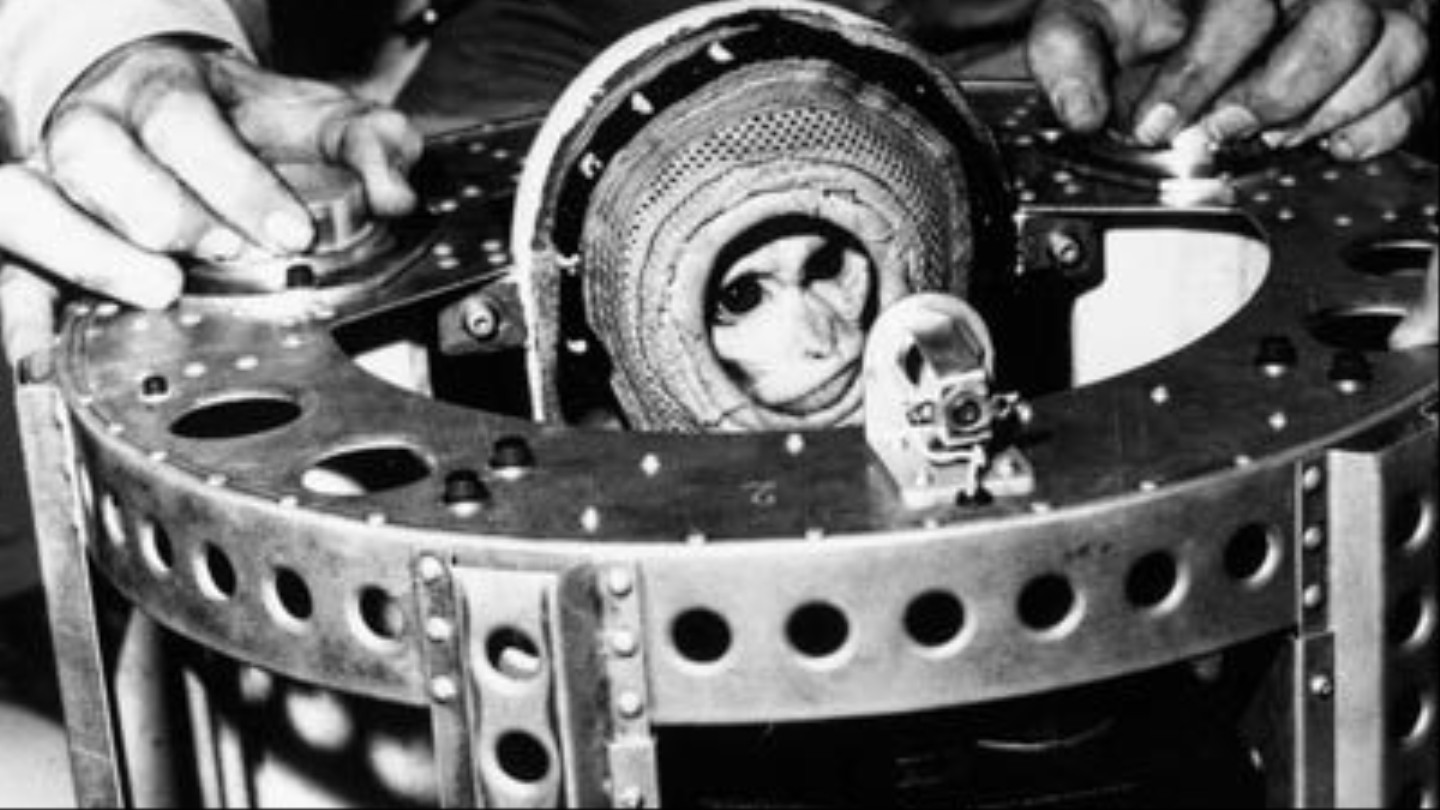 On June 14, 1949, Albert II became the first primate to visit outer space, paving the way for human spaceflight.
By Becky Ferreira | MOTHERBOARD
On June 14, 1949, a drugged-up rhesus monkey named Albert II was buckled into a Nazi-designed missile at an airfield in White Sands, New Mexico. Called the Blossom V-2 rocket, the vehicle was a beefier version of the weapon Hitler had deployed only five years previously, in blitzes against Allied cities like London, Antwerp, and Liège.
But on that Tuesday 68 years ago, the rocket—swiftly adopted by the United States, along with its German developers—served a radically different purpose. After a successful lift-off, the Blossom V-2 propelled Albert II to an altitude of 83 miles (134 kilometers), making him the first primate ever to visit outer space, and thus paving the way for human spaceflight.
Sadly, Albert II paid for this milestone with his life. About three minutes after the launch, as the rocket reached its zenith, the monkey's capsule separated from the booster for the trip back to Earth. Everything was proceeding smoothly until the parachutes were released, and failed to billow out to slow Albert II's descent. About six minutes after he had been blasted from Earth, the six-pound monkey was killed upon his return, leaving 10-foot-wide crater to mark the impact.