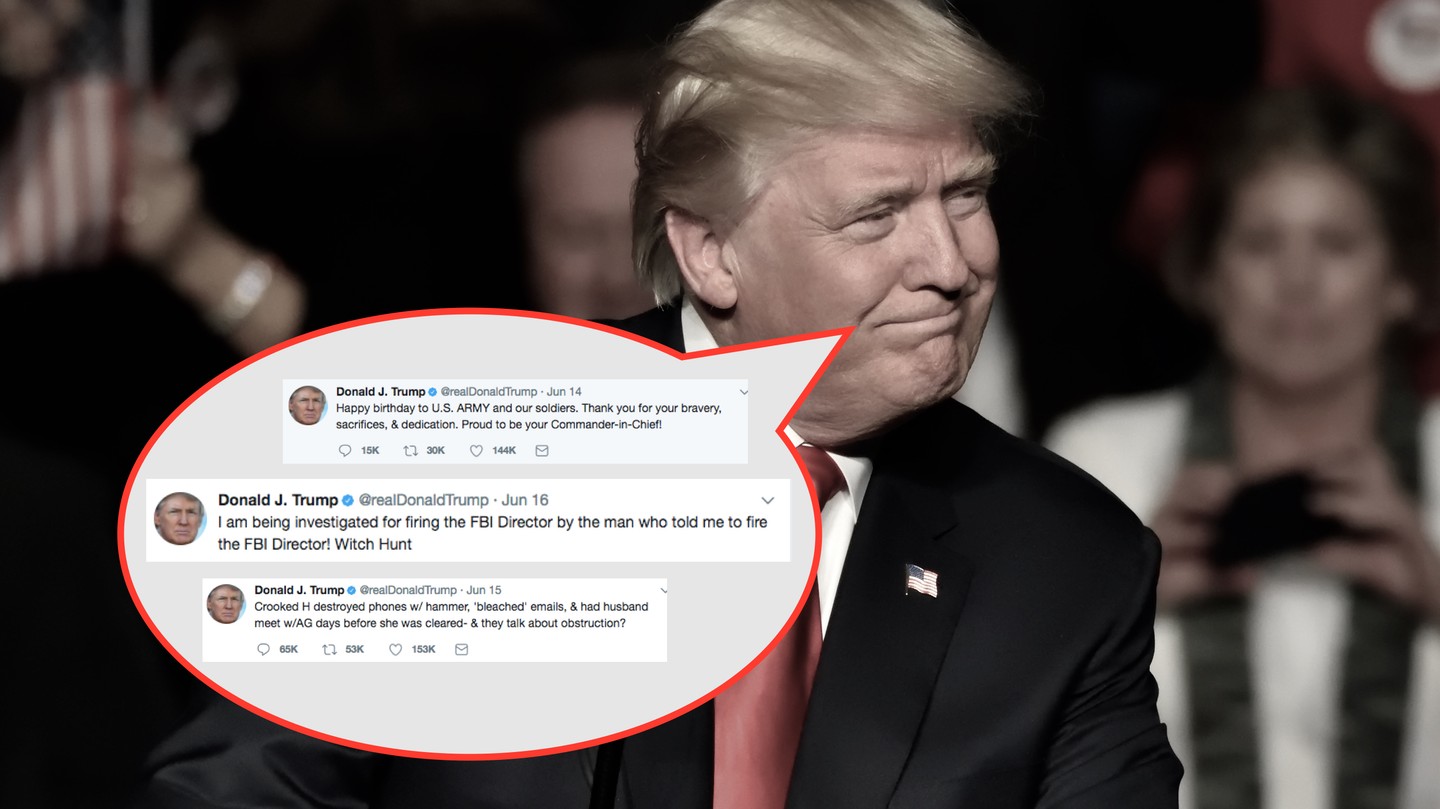 Is the president's Twitter feed a public forum?
By Louise Matsakis | MOTHERBOARD
President Trump has a habit of blocking people he doesn't like on Twitter. Everyone from novelist Stephen King to VoteVets, a progressive group that advocates on behalf of veterans, have been barred from viewing the president's tweets and interacting with his account.
Earlier this month, the Knight First Amendment Institute sent a letter to President Trump, demanding that he unblock individuals who were denied access because they disagreed with or criticized him. If he refuses, the Knight Institute plans to file a lawsuit.
The Institute argued that because Trump uses his personal Twitter account, @realdonaldtrump, to communicate about his role as president, it should be considered a "designated public forum," like a sidewalk or public park. If it were categorized that way, blocking the American people from seeing and interacting with Trump's tweets could be considered a violation of the First Amendment. A new Supreme Court ruling issued Monday bolsters the Knight Institute's argument.