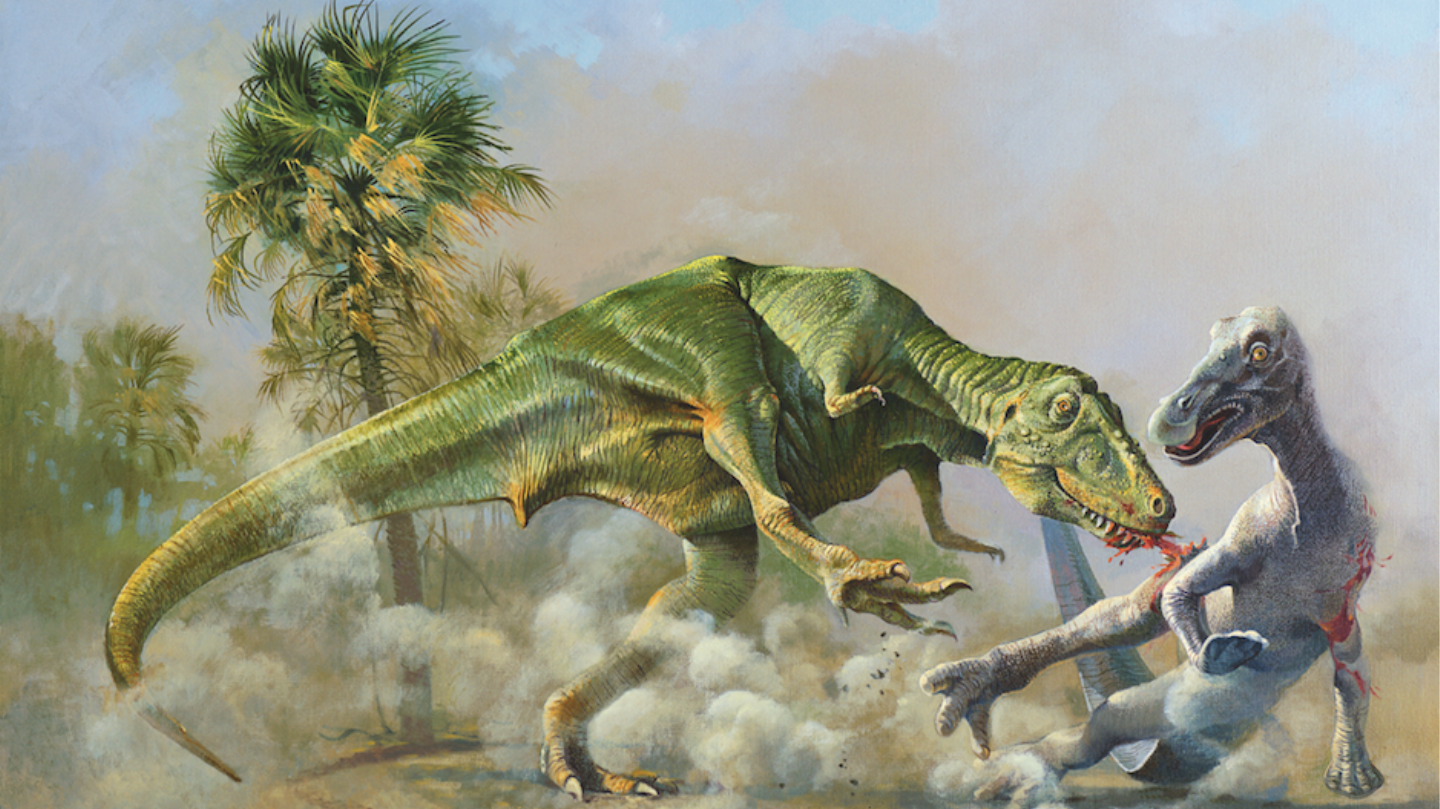 Powerful adversaries embroiled in fights to the death. Tranquil tableaus of lush landscapes lost to time. Evolving artistic conceptions about the lifeforms that preceded us on Earth.
By Becky Ferreira | MOTHERBOARD
These are a few of the captivating snapshots collected in Paleoart: Visions of the Prehistoric Past, a gorgeous visual history of artwork inspired by Earth's extinct life written by Zoë Lescaze with a preface by Walton Ford, due out from TASCHEN on July 3.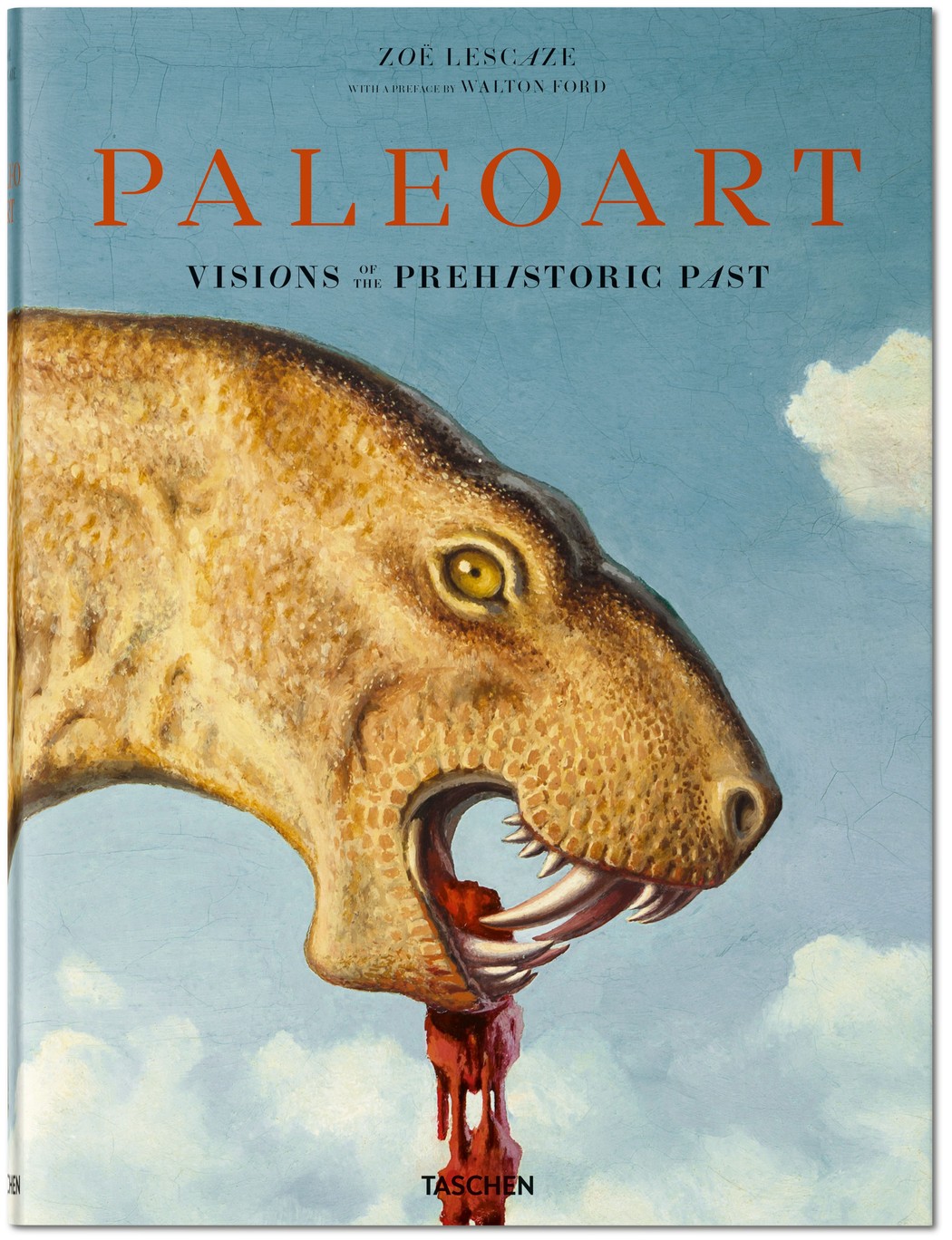 Beginning with the 1830 watercolor "Duria Antiquior" by Henry De la Beche, which is considered to be the first visual depiction of ancient life based on fossil evidence, Lescaze offers a whirlwind tour of paleontology-inspired paintings, mosaics, lithographs, sculptures, advertisements, and other creative renderings of bygone species from the past 200-odd years.
Her mission is to pull this enormous and diverse body of work from the shadows of academic interest and into the mainstream. "How does paleoart, with its flamboyant history spanning centuries and continents, remain an overlooked genre?" Lescaze asks in the book.