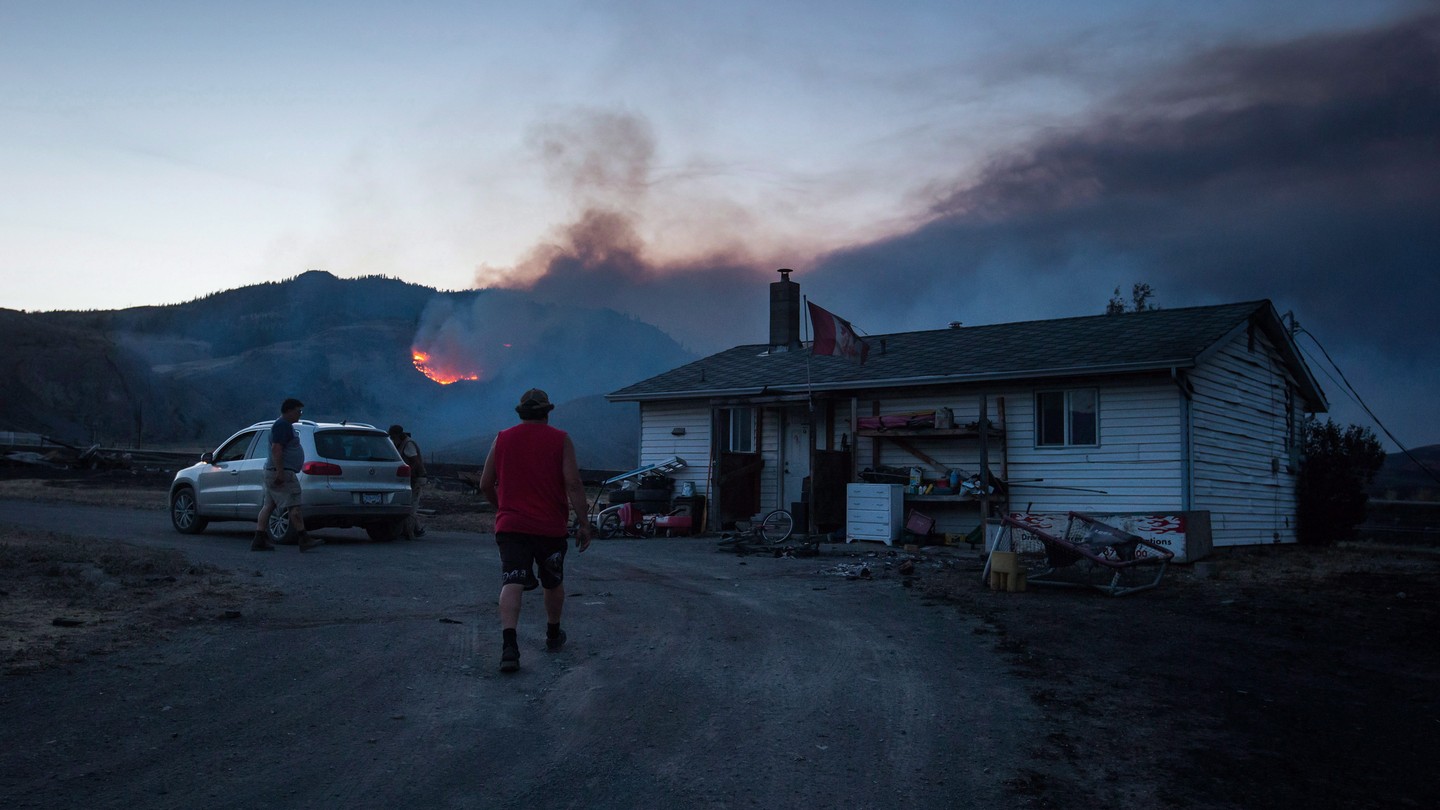 We're getting better at tracking and predicting fires. But when it comes to the biggest, deadliest blazes, there isn't much to do but evacuate.
By Jacob Dubé | MOTHERBOARD
Wildfires are raging in British Columbia on the west coast of Canada, causing over 40,000 people to evacuate their homes. With the hotter, drier conditions brought on by climate change, fires are expected to get bigger and more intense in years to come.
Surely there must be something we can do to fight these out-of-control fires—some kind of technological fix. Maybe send in a remote-controlled, firefighting mini-tank?
Canada has made progress in technology that tracks and prevents wildfires, Tim Lynham, Forest Fire Research Project Leader with Natural Resources Canada, told me. A suborbital drone is under development that would help firefighters track blazes, he said, and they're refining a danger rating system that helps identify fires' potential to rage out of control.
Even so, our frontline firefighting tools haven't changed very much in yearsbecause, when it comes to battling the biggest, most dangerous blazes, there's nowhere else to go. Experts told me that, in this sense, our firefighting tech has reached a ceiling.
University of Alberta professor Mike Flannigan co-authored a recent studyhighlighting how climate change will impact fires in the future. While Canada's firefighters are able to manage nearly all the fires in their provinces, he said, just 3 percent of fires are responsible for 97 percent of area burned. These powerfully destructive blazes are a real challenge.