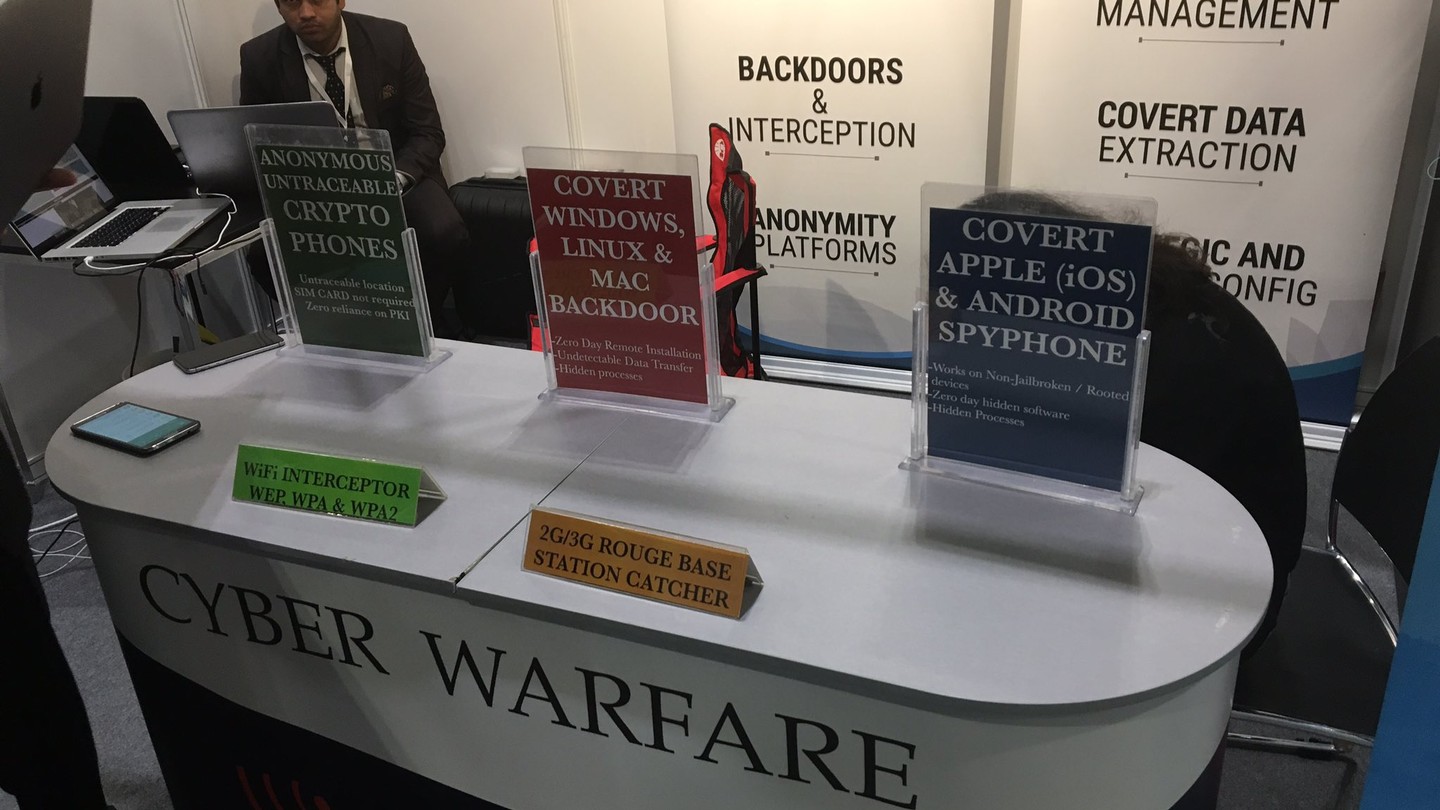 Aglaya said it wasn't interested in selling sketchy products to governments. Now, it's advertising the same products at arms shows.
By Lorenzo Franceschi-Bicchierai | MOTHERBOARD
In the unregulated, digital weapons gold rush, it looks like old habits die hard.
Last year, Motherboard published some pages of a leaked catalog offering governments sketchy services such as "weaponized information" to infiltrate, "ruse," and "sting," with the goal to discredit a target or a company—basically astroturfing, disinformation campaigns. The catalog, prepared by the little-known Indian-based vendor Aglaya, also offered distributed denial-of-service or DDoS as a service, and a wide range of other more commonplace products such as computer and smartphone spyware, or alleged industrial control systems exploits.
When we exposed the catalog and inquired about it, Aglaya's founder and CEO Ankur Srivastava had a puzzling response. These offerings, he said, don't "represent the vision of our product portfolio." Srivastava said the products were only a "custom proposal for one customer," and not something that was advertised on the company's site or actually sold to any customer. And, moreover, they were outdated information anyway, since "we are not a part of this market and unintentionally underwent a marketing event at the wrong trade-show," Srivastava told me over email.