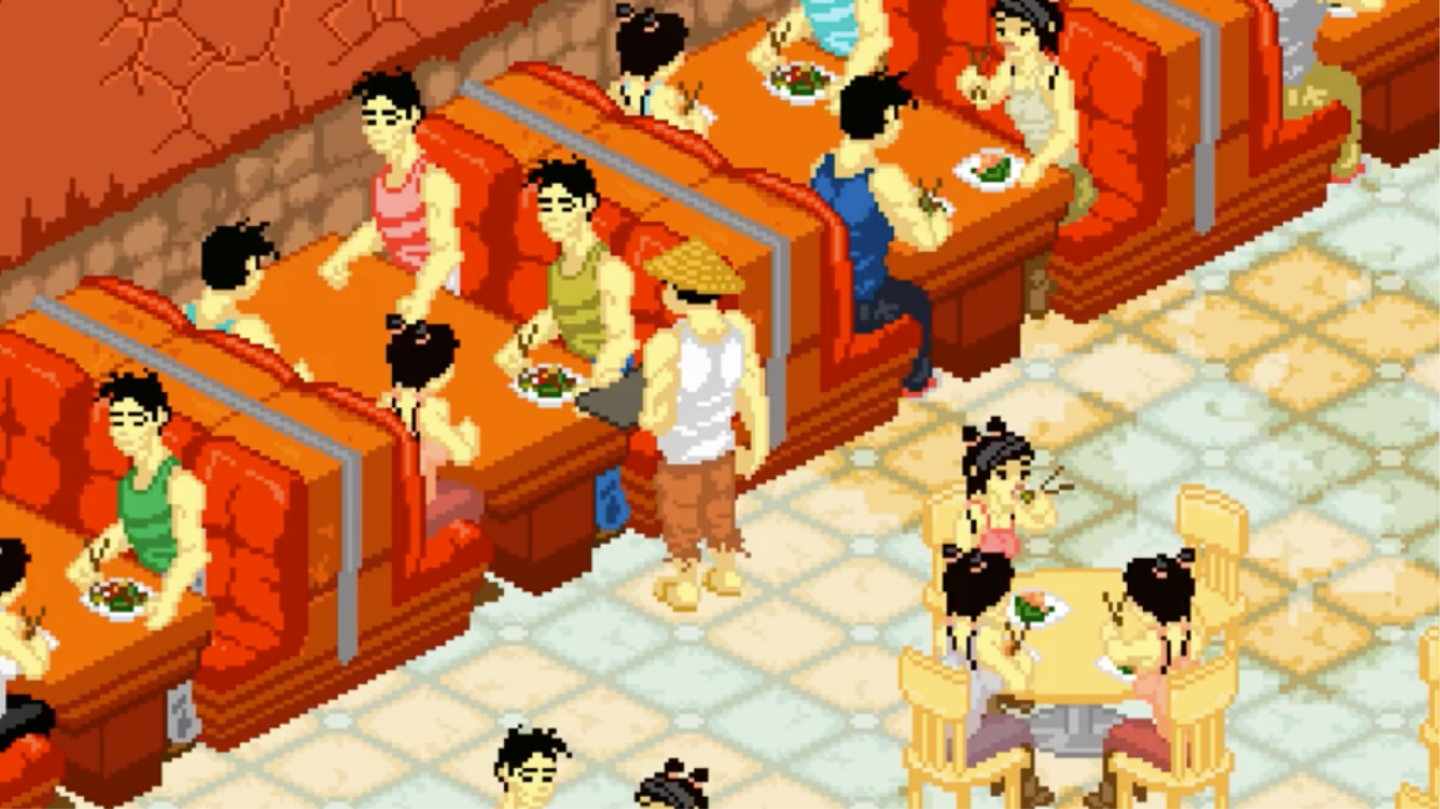 Who thought 'Dirty Chinese Restaurant' was a good idea?
By Jordan Pearson | MOTHERBOARD
What I'm about to tell you is some major bullshit, but I don't know a better way to do it than to just dive in:
There's a new Canadian-made indie video game called Dirty Chinese Restaurant and it's made by a company called Big-O-Tree Games (as in "bigotry"). It's the absolute worst. The studio is based "along the outskirts of Toronto, Ontario," according to its website and its director is one George Lambropoulos. In the game, you run a Chinese restaurant that you can turn into a "prestigious Oriental establishment" or a "real filthy dive." And yes, the game has its protagonist serving up cats and dogs.
Normally, it would be best to ignore this obviously troll-y horseshite from small-time developers whose only shot at success is to become "free speech" martyrs for easily-fleeced morons. But the game caught the attention of US Congresswoman Grace Meng, who took to Twitter on Tuesday to put Dirty Chinese Restaurant on blast.