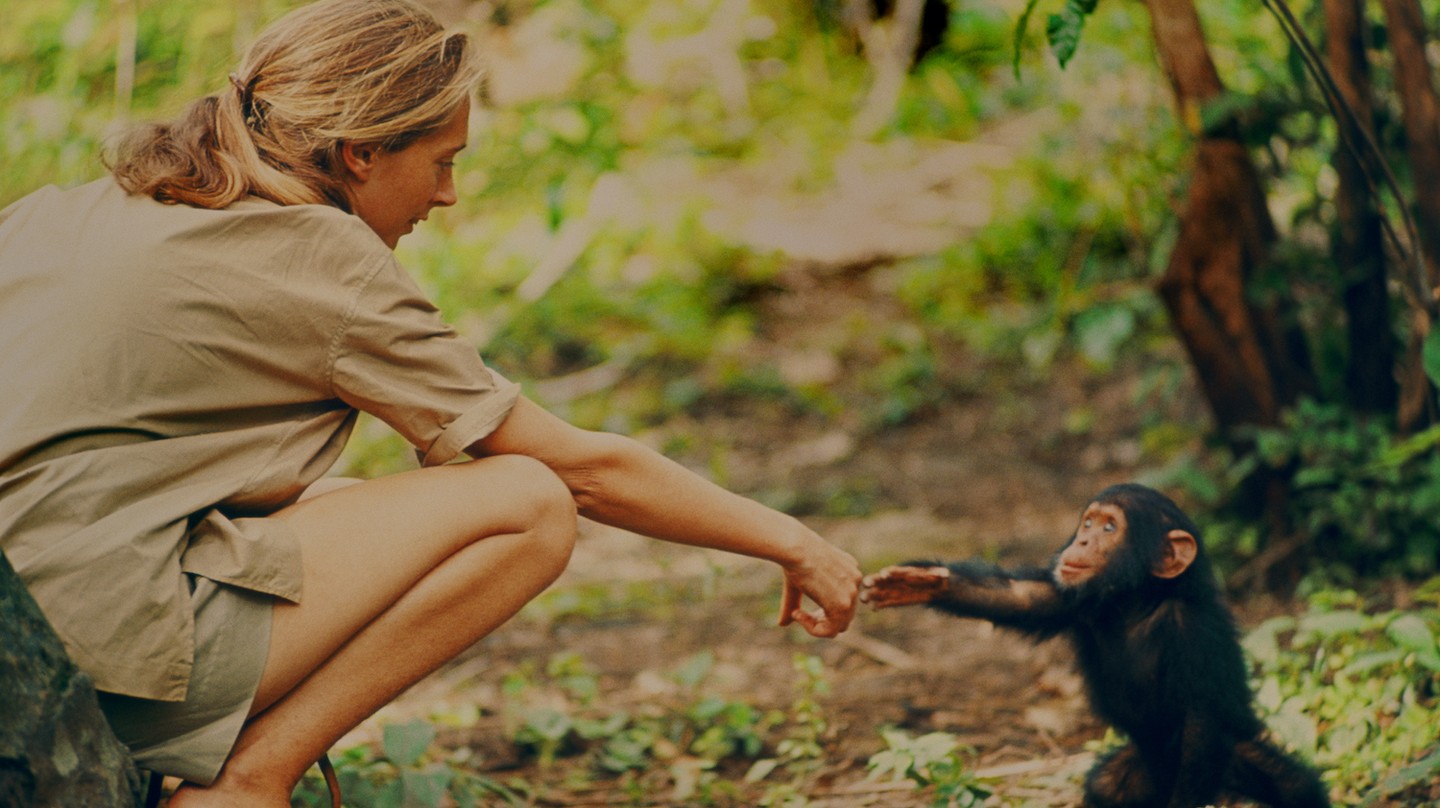 The legendary anthropologist and conservationist spoke to Radio Motherboard for the premiere of 'Jane,' a new documentary on her early career.
By Kaleigh Rogers | MOTHERBOARD
"World-famous scientist" is a rare title these days, reserved for only the most legendary living minds. Jane Goodall would undoubtedly fall under this category.
The 83-year-old anthropologist and conservationist spent the first 26 years of her career living among chimpanzees and exponentially expanding our knowledge of their behavior. By the 80s, the looming threat of habitat destruction inspired Goodall to leave the jungle and begin advocating for conservation full time. She hasn't stopped since.
"I think I was given a mission, and I feel something up there pushing me," Goodall told me during a recent interview in New York.
On the road an average of 300 days a year, Goodall was in town most recently to help promote the new film Jane, a documentary that features footage captured during her earliest expeditions in Gombe, Tanzania. I met with her and director Brett Morgen in a hotel room in Manhattan, where they were winding down from a day of back-to-back press engagements.
Jane, which premiered at the Toronto International Film Festival in September, follows Goodall's early years as a young secretary-turned-scientist tasked with observing chimps in their natural habitat. The gorgeous footage was captured by Hugo van Lawick, a National Geographic wildlife videographer whom Goodall would go on to marry and raise a son (the couple divorced in 1974).