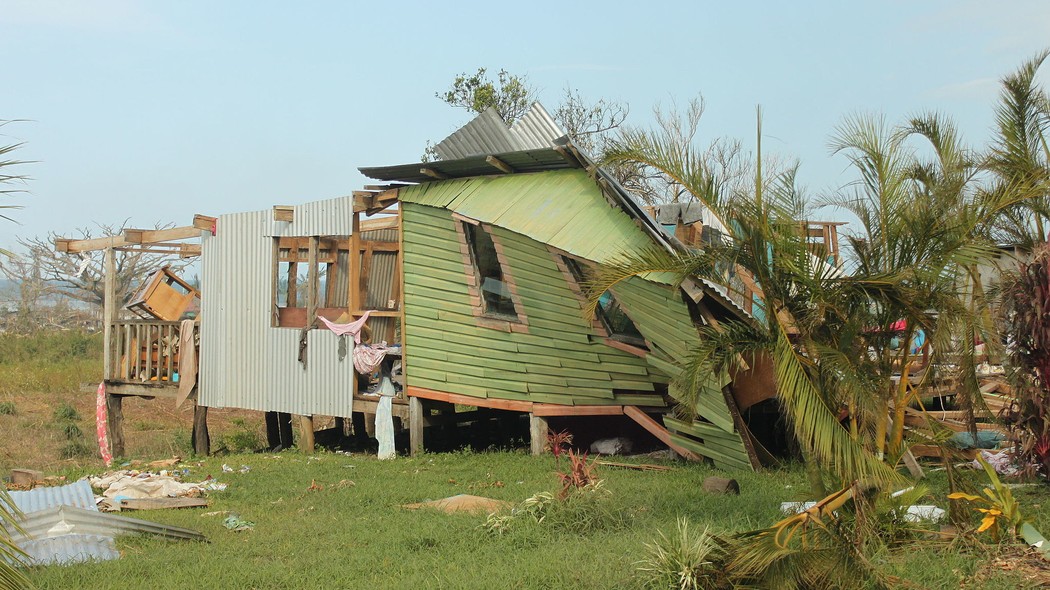 Now I've made it my job to convince people that global warming is real.
By Sivendra Michael | MOTHERBOARD
Just over a year ago, Tropical Cyclone Winston, the worst ever cyclone in the Southern Hemisphere, made landfall in Fiji, affecting around 350,400 people (40 percent of the country's population). The storm caused 44 deaths and damaged an estimated $1.38 billion of our infrastructure, temporarily crippling our economy.
I was away in New Zealand, attending university and monitoring the news when my own family's homes were destroyed. I heard of how my three-year-old daughter clung to her grandma and mother while I tried to get on the next flight home, praying to see them all alive. I tried to call but the telecommunication system was down, and the emergency lines at the evacuation centers were always busy. Our island had never seen this level of destruction.