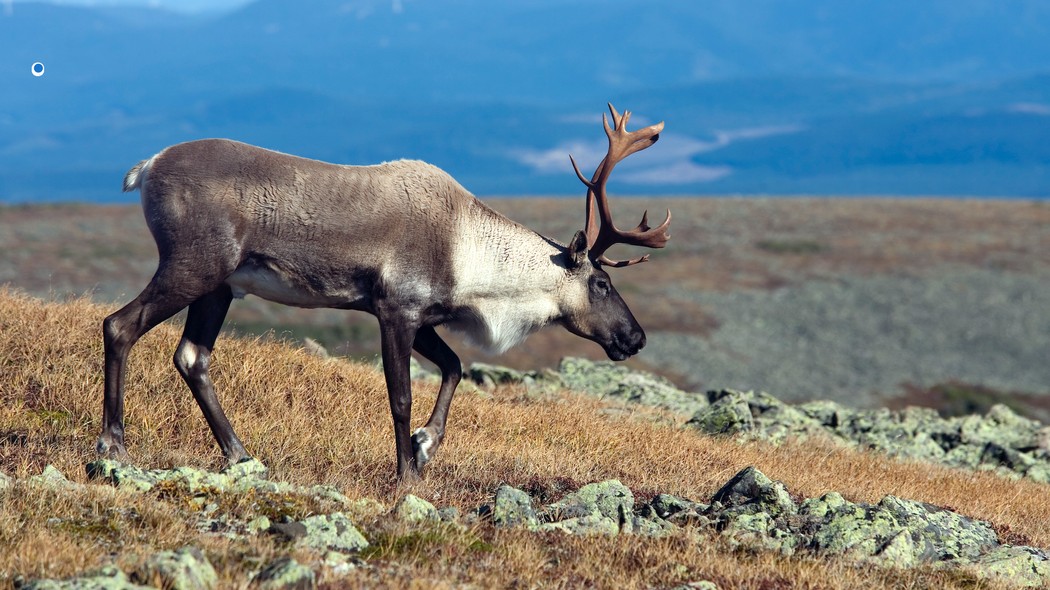 Gaspésie National Park in Quebec is well-known for its beautiful views of the mountains and diverse wildlife. Skiers and hikers might even catch a glimpse of the iconic woodland caribou, featured prominently on Canada's 25-cent coins. But it turns out that what may seem like harmless encounters with wildlife are actually a catalyst for caribou endangerment.
By Lisa Cumming | MOTHERBOARD
A recent paper in the journal Biological Conservation studied the response of Atlantic-Gaspésie mountain caribou (an endangered population of woodland caribou) to backcountry skiers in the Gaspésie. It suggests that even a relatively subtle human activity, like skiing, can contribute to the mass decline of these animals. In fact, this herd of caribou could vanish from the area within two decades if it isn't properly protected, lead author Martin-Hugues St-Laurent told me.
While caribou are under threat across Canada, this specific herd is the only population that exists south of the St. Lawrence River, according to St-Laurent, a professor of animal ecology at the Université du Québec à Rimouski. In the past 30 years, the population has shrunk 63 percent because of increased predation by coyotes and black bears. St-Laurent estimates there are only around 70 individuals left.