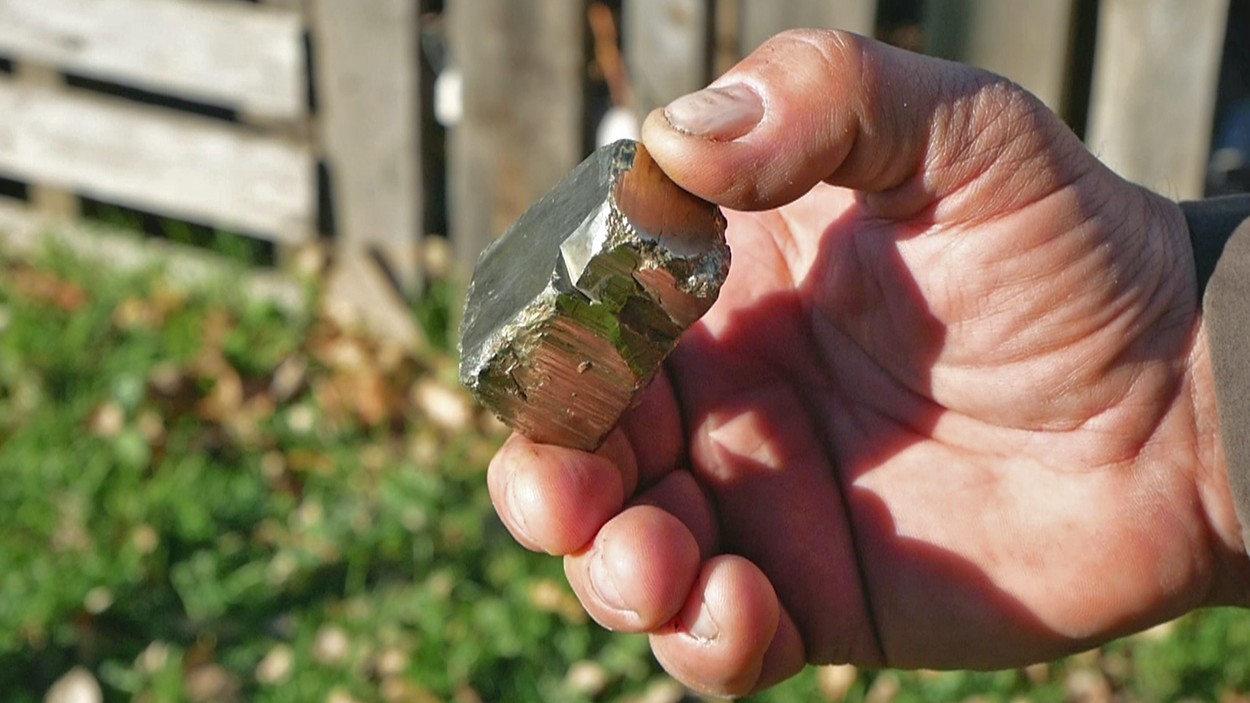 "The problem is that we can never predict when an earthquake can strike."
By Sarah Souli | MOTHERBOARD
The graffiti is splashed along the highways and side roads, riddled with potholes, that snake through the mountains and seaside villages of eastern Halkidiki, a region of northern Greece.
I FUCK YOUR GOLD, one tag says.
DEATH TO ELDORADO, reads another.
Halkidiki is a peninsula that resembles a stout, three-legged man. The spindly legs, covered in fragrant pine trees, are surrounded by turquoise waters. The first two legs are highly developed areas attracting tourists from around the world, with solid infrastructure, massive hotels, and well-paved roads. "There's no place like Halkidiki," as the local saying goes.
That's taken on another meaning in the third, northeastern-most leg. Despite having the same topography as the other two plus the second most important location in Christian Orthodoxy, the holy Mount Athos monastery, this region of the peninsula has little touristic infrastructure. Visitors dwindle to a few older folks. And the roadside graffiti is an indicator of this being an epicenter of ongoing environmental and economic tensions with Canadian mining company Eldorado Gold, which is in the process of operating three copper-ore and gold mines in the region.