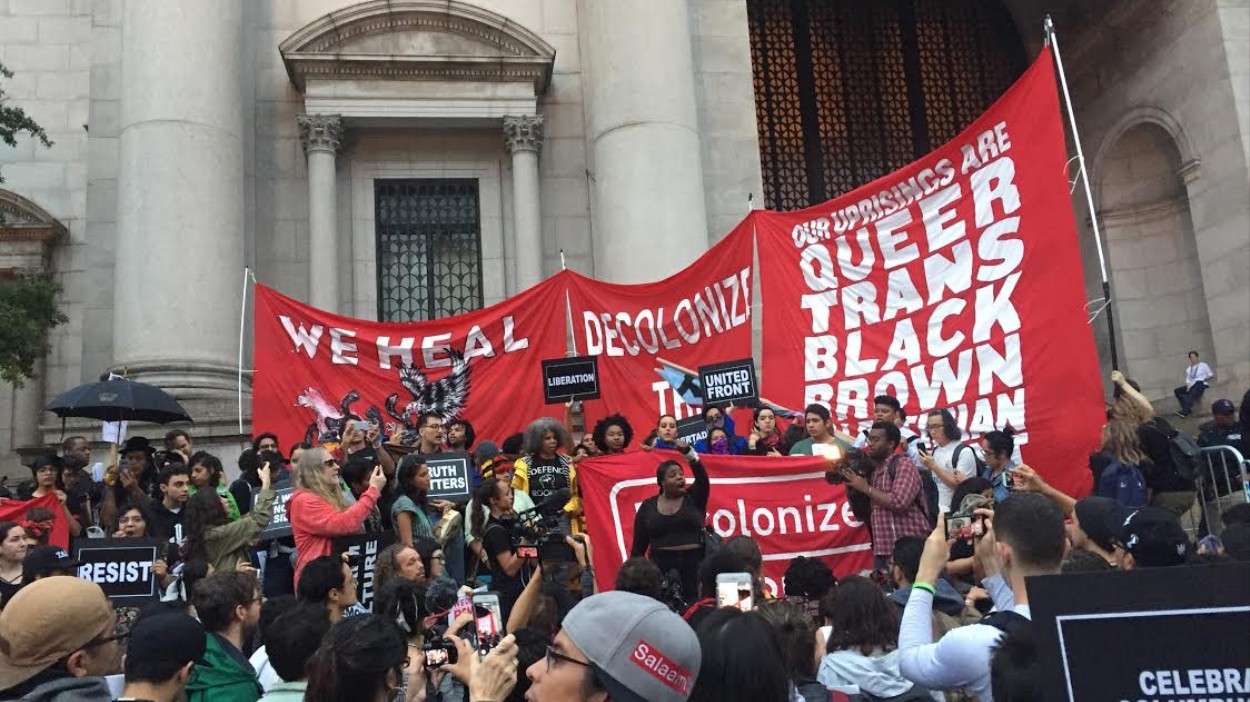 I did not struggle through the academy as a Black girl from a marginalized socio-economic background just to teach white people that Black peoples are human.
Cynthia Malone | MOTHERBOARD
In January, H&M added itself to a very long list of retailers trafficking in scientific racism. The viral images, from H&M's UK retail site, featured a young Black boy modeling a sweatshirt with the words "Coolest Monkey in the Jungle" and a young white boy modeling a sweatshirt with the words "Mangrove Jungle…Official Survival Expert."
The internet erupted at this injustice. In South Africa, the Economic Freedom Fighters, a "radical and militant economic emancipation movement" and political party, led protests at six H&M stores in the Gauteng province of Johannesburg. Police fired rubber bullets at activists, and critics focused on the destruction of property rather than the violence of dehumanization.
We know this story. Just as former US President Barack Obama was frequently rendered a monkey in political cartoons, H&M styling those particular kids in those particular sweatshirts was not an accident. The part of the story we often leave out is how the history of this racism is intimately linked to the history of science.