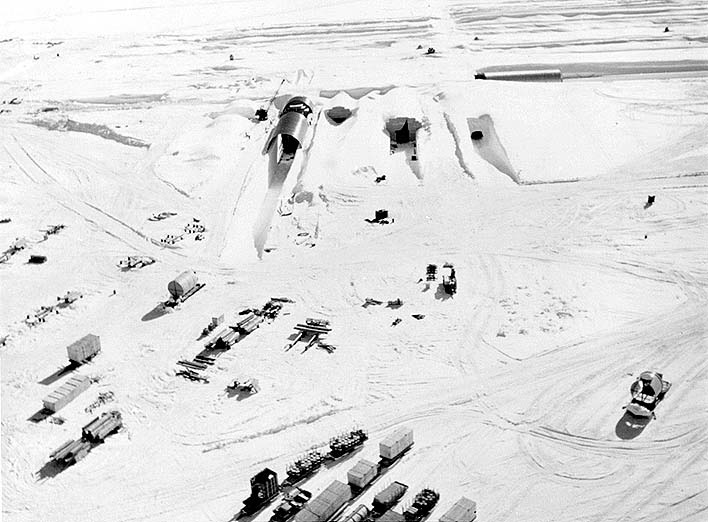 Planners thought it would stay buried in ice forever.
Kate Lunau | MOTHERBOARD
About 60 years ago, at the height of the Cold War, the US designed a network of top-secret mobile nuclear launch sites buried in the Greenland ice sheet to prepare for possible war with the Soviet Union. At Camp Century, which was part of Project Iceworm, soldiers lived in the ice, which enclosed the base so it wouldn't be completely buried in snow.
Camp Century was shut down in 1967, and the site was abandoned as Project Iceworm wound down. Back then, military planners assumed the hazardous stuff buried at Camp Century—including diesel fuel, PCBs, and some radioactive coolant—would stay locked up in the Greenland ice sheet, essentially forever. But now Greenland is warming because of climate change. Dangerous contaminants threaten to re-emerge from the ice, potentially putting people in Greenland and maybe as far away as Arctic Canada (400 km offshore) at risk.
Camp Century isn't the only US military installation abroad that's increasingly threatened by climate change. A Pentagon report from earlier this year, for example, noted that half of all US bases worldwide could be at risk. But Project Iceworm is a useful case study, argues Jeff Colgan, associate professor of political science and international studies at Brown University, who's studied this in detail. That's partly because the question of who should take responsibility for Camp Century has become such a political hot potato. According to him, at this point it isn't clear exactly who is responsible for cleaning it up.