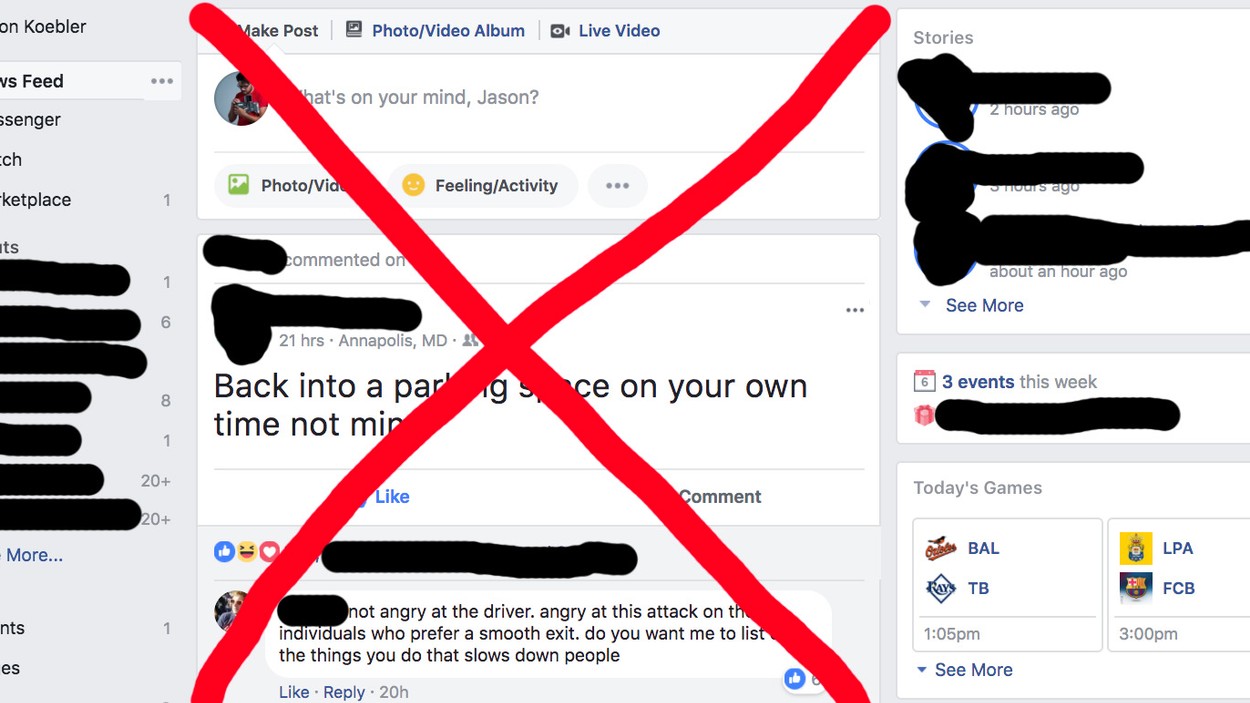 Facebook is better if you completely ignore the News Feed.
Jason Koebler | MOTHERBOARD
As Facebook's role in the downfall of American democracy, media, and discourse is fiercely debated, many people have suggested: Why not just delete Facebook?
The truth is that there are many reasons why someone might want to keep their Facebook: A decade of photos and memories, research for work, blog post promotion (hello), getting invited to parties, and, presumably, keeping up with friends who have not deleted their Facebooks. It is totally FINE to keep your Facebook, and there are ways to use the service without being dragged into "conversations" about gun control with your elementary school bully or confronted with constant targeted advertising.
The solution is to simply ignore the News Feed entirely.
Earlier this year, Mark Zuckerberg said that he worries that "passively" using Facebook is bad. It's unclear whether Facebook has any idea about what uses of the platform are GOOD or BAD, but in my experience, it's much better to use Facebook with intent rather than as a time killer or a way to see what's "goin' on."
For the last month or so, I have continued to use Facebook, but have generally stopped looking at my News Feed. My experience has generally been better for it. Here's how I made the switch.
read more