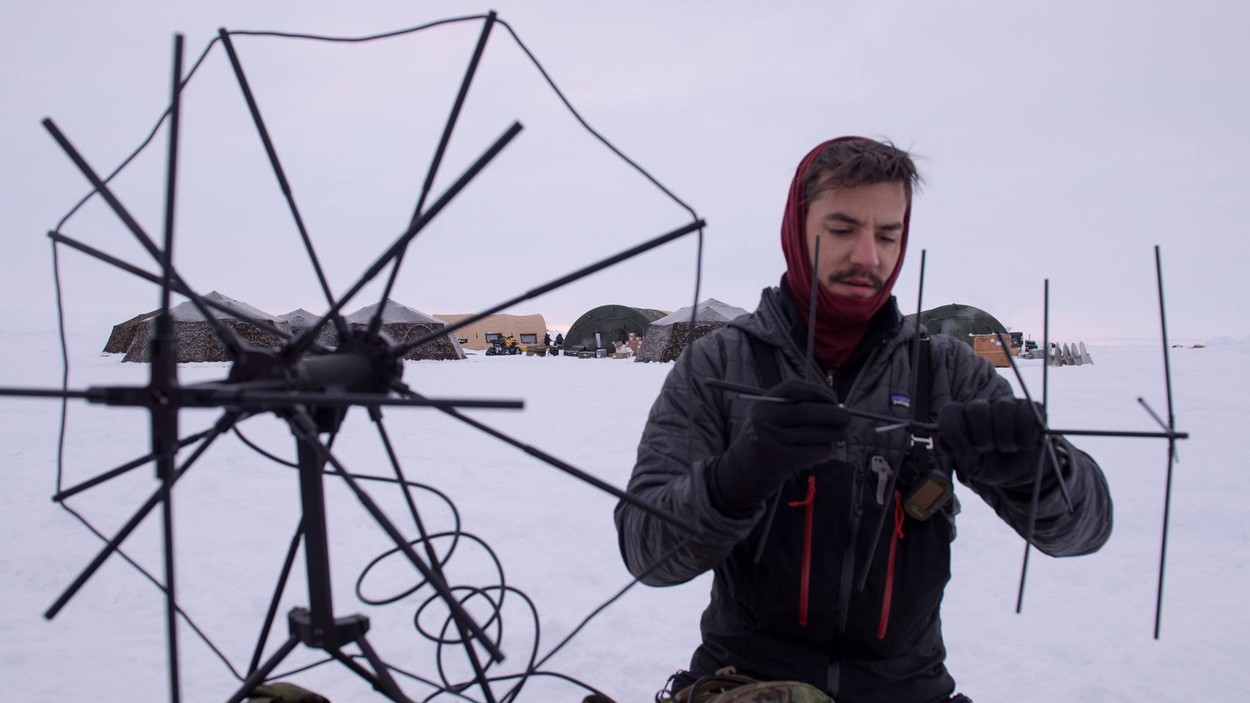 Hundreds of sailors from the US Navy and British Royal Navy meet under an ice floe in the Arctic Sea for ICEX 2018.
David Axe | MOTHERBOARD
Three nuclear-powered attack submarines are heading for a rapidly-melting North Pole for the US Navy's biggest undersea Arctic exercise in years.
ICEX 2018, which officially began on March 6, not only involves more submarines compared to the last three Arctic exercises in 2016, 2014 and 2011, it also better simulates likely combat conditions for a major war under the ice.
The US Navy submarines USS Connecticut and USS Hartford are meeting the British Royal Navy sub HMS Trenchant under an ice floe on the Arctic Sea. The subs, each with a crew of more than 100 sailors, combined are bringing along scores of researchers from government agencies and universities.
The vessels feature strongly-built sails (the protruding structure atop a submarine's main, tube-shape hull) that can punch through several feet of ice. Photos from the US Navy's Arctic Submarine Laboratory, the San Diego-based office that coordinates the exercise, indicate that Connecticut was the first submarine to arrive, punching through the floe in early March.