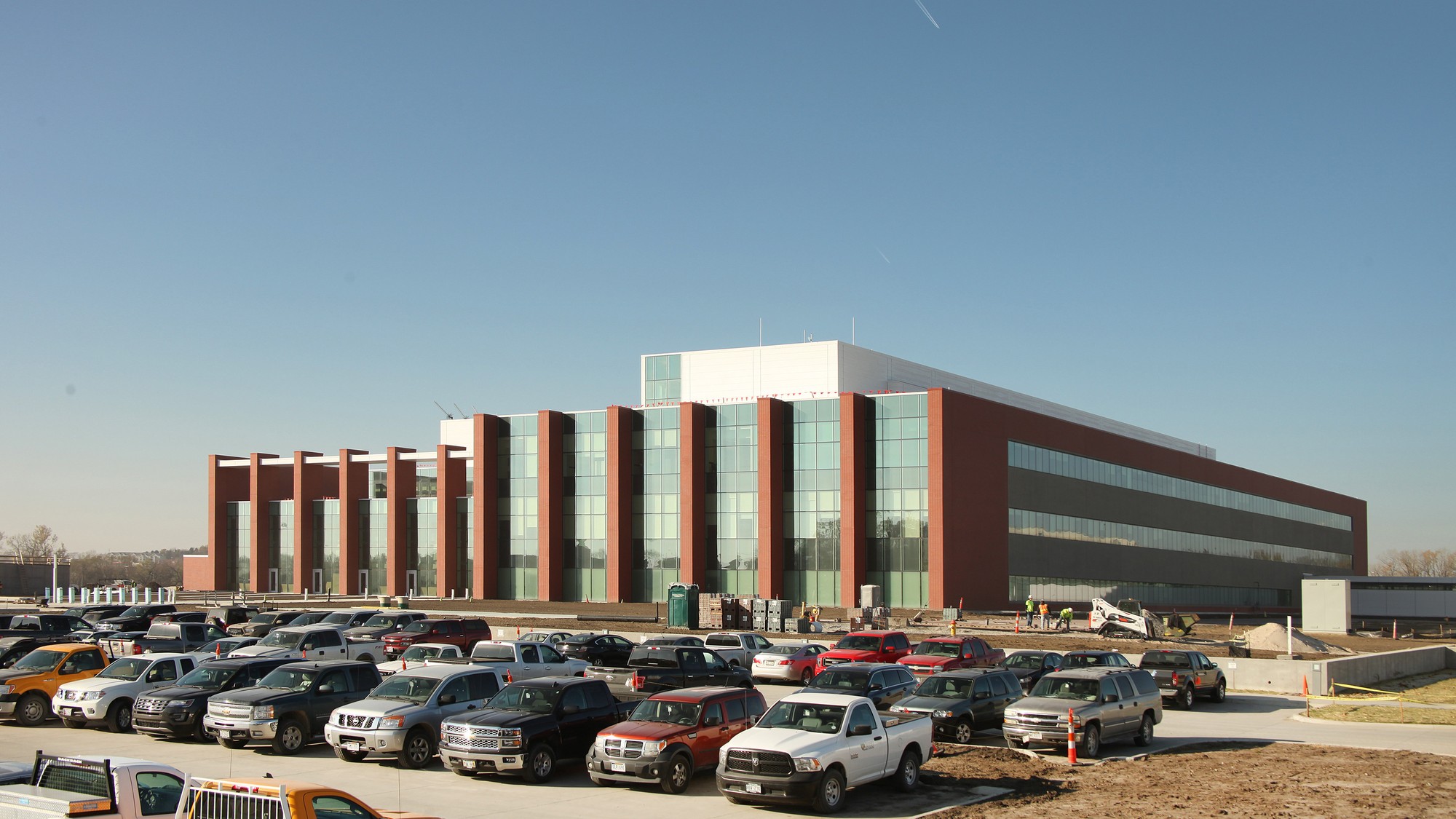 The US military is getting ready to move into a new, $1.3 billion command center for conducting nuclear war.
David Axe | MOTHERBOARD
The Command and Control Facility at Offutt Air Force Base in Nebraska boasts upgraded electrical power, cooling and networking infrastructure for sophisticated communications systems connecting planners to missile silos, nuclear-armed bombers, ballistic-missile submarines, and other nuclear forces all over the world.
The C2F, as it's known, is also shielded from the computer-frying electromagnetic pulses that result from atomic blasts. Some of the most important parts of the building are below ground level.
However, the facility is unlikely to survive very long during a full-scale nuclear war.
US Strategic Command, which oversees America's nuclear arsenal, was supposed to move its 3,500 headquarters personnel into the C2F starting in 2016. But the US Army Corps of Engineers ran into serious problems while building the 900,000-square-foot facility.
The design changed and shrank mid-construction. Flooding and mold required expensive rework. Fixes and changes added tens of millions of dollars to the facility's final cost. "There were some really very questionable decisions about how to do the contracting and how to do design," Air Force Secretary Heather Wilson told BH News Service in late 2017.