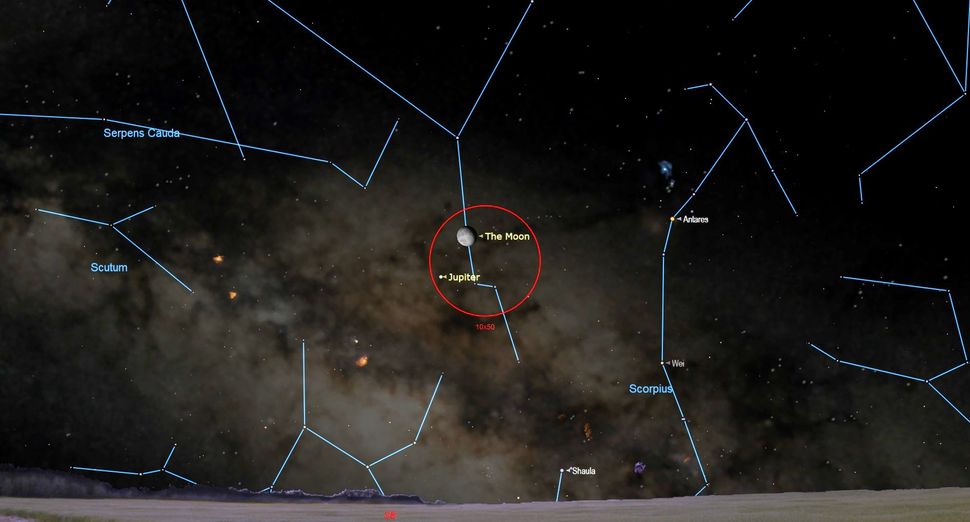 If you're up late in the coming nights, you may want to pay attention to the waning gibbous moon — for it will be visiting the two largest gas giants of our solar system early on Tuesday and Thursday mornings (April 23 and 25).
By Joe Rao | SPACE.com
On Tuesday morning, the moon will sidle up to the largest planet in our solar system, giant Jupiter. Then, two mornings later, on Thursday, the moon will meet up with the ringed wonder of our planetary system, Saturn.
Of course, such alignments are all just a matter of perspective. Our moon will be about 243,000 miles (390,000 kilometers) away from Earth, while Jupiter is 430 million miles (692 million km) distant and Saturn is even farther out in space, at 907 million miles (1.46 billion km).