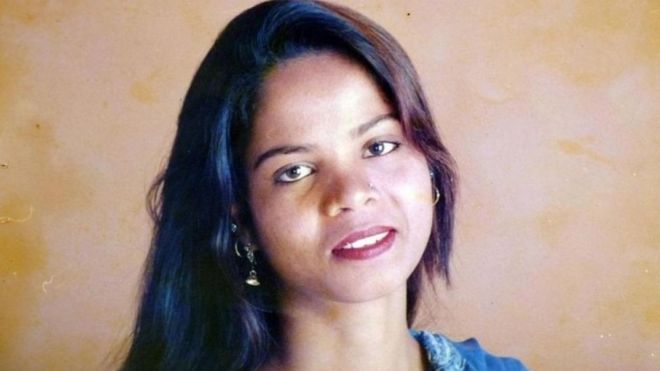 Asia Bibi, a Pakistani Christian woman who spent years on death row after being convicted of blasphemy, has left the country, officials have confirmed.
Her conviction was overturned last year by the Supreme Court.
She was originally convicted in 2010 after being accused of insulting the Prophet Muhammad in a row with her neighbours.
Asia Bibi has always maintained her innocence in a case that has polarised Pakistan.
Pakistani government officials did not reveal her destination, or say when she left.
But her lawyer Saif Ul Malook told CNN she had already arrived in Canada. Some of her family are reported to be in Canada.