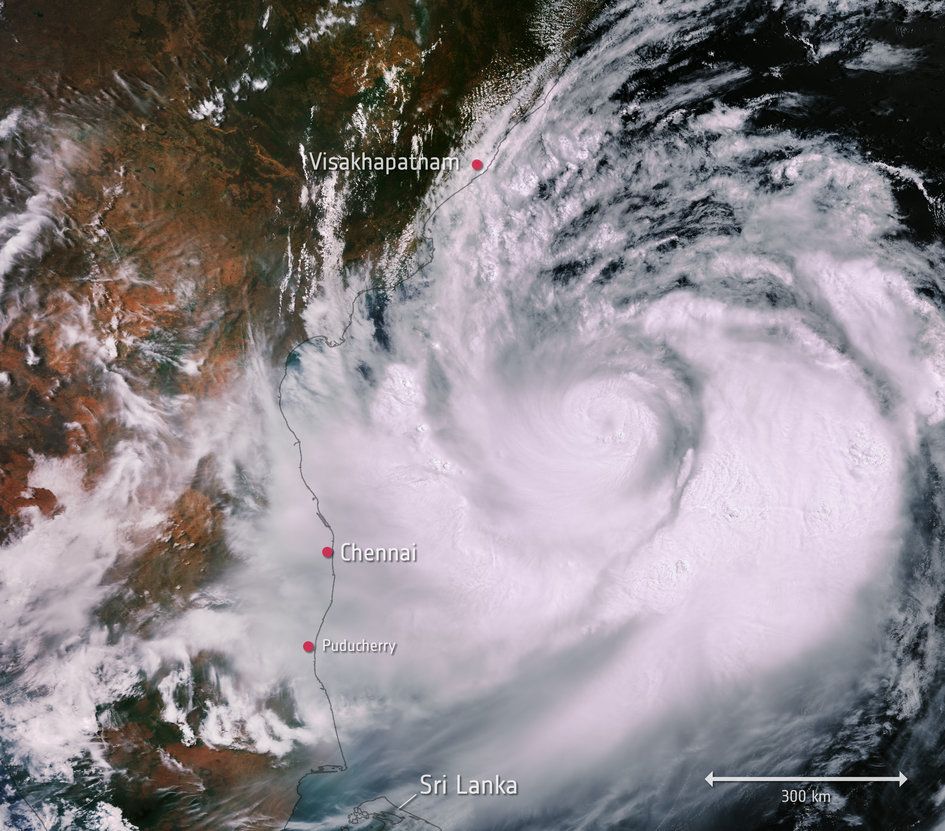 As Cyclone Fani strengthened and made landfall over eastern India on May 3, a network of weather satellites kept an eye on the massive storm.
By Meghan Bartels | SPACE.com
The cyclone peaked with wind speeds of up to 127 mph (204 kilometers/hour), the equivalent of a Category 4 hurricane. (Hurricanes and cyclones are the same basic weather phenomenon, just located in different regions of the world).
Over the course of Fani's formation and dispersal, the storm was watched by weather satellites including NOAA-20, Himawari8 and Suomi NPP, all run by the National Oceanic and Atmospheric Administration, as well as NASA's Terra satellite.