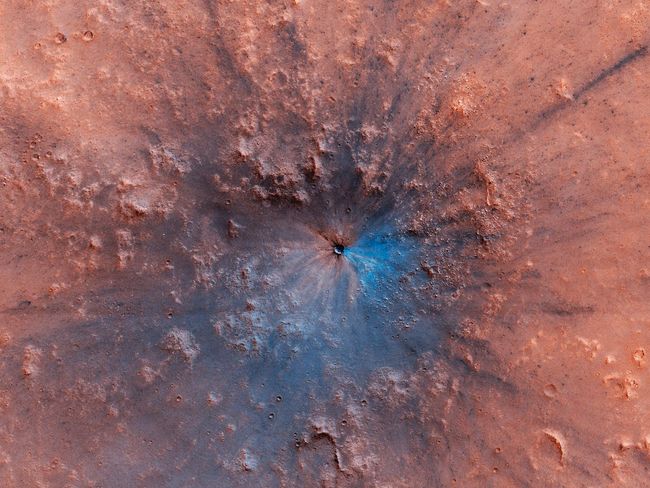 Mars got whacked. A small space rock crashed into the Red Planet's surface recently, producing a fresh crater that researchers estimate is 49 feet to 53 feet (15 to 16 meters) wide.
By Elizabeth Howell | SPACE.com
The dramatic feature is clearly visible in a newly released image from NASA's Mars Reconnaissance Orbiter (MRO). The spacecraft has been imaging the Red Planet up close for more than 13 years using its High Resolution Imaging Science Experiment (HiRISE) camera and photographing larger swaths of terrain with its lower-resolution Context Camera (CTX).
A color image from HiRISE, posted June 6 and taken in April, shows a large black-and-blue bruise on the landscape amid an otherwise flat area of red Martian dirt.
Because MRO cannot look everywhere at once, it's unclear exactly when the new crater formed; the best estimate is somewhere between September 2016 and February 2019, scientists said.