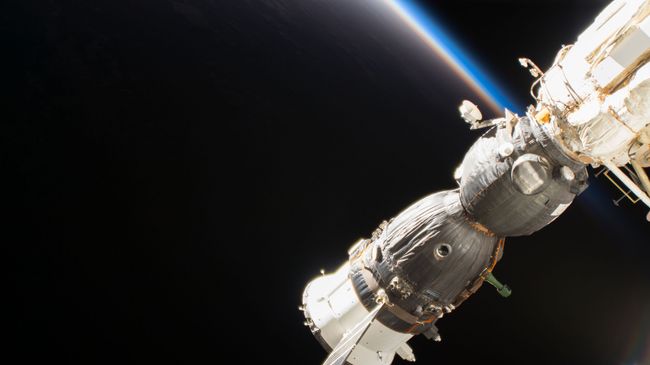 Amid reports that the Russians will keep the cause of an air leak discovered at the International Space Station in 2018 secret, NASA Administrator Jim Bridenstine has promised to speak personally with the head of the Russian space agency.
Elizabeth Howell | SPACE.com
"They have not told me anything," Bridenstine said during a Houston energy conference question session Thursday (Sept. 19), according to the Houston Chronicle. But he emphasized that he wants to keep good relations with the Russians, one of the two chief partners on the orbiting complex.
"I don't want to let one item set [the relationship] back, but it is clearly not acceptable that there are holes in the International Space Station," he said, referring to the 2-millimeter (0.08 inches) hole that the Expedition 56 crew found in the Soyuz MS-09 spacecraft, a crew vehicle that was docked to the station.
Bridenstine's comments came in the wake of a report by Russia's state-run international news agency RIA Novosti, in which Dmitry Rogozin, head of Roscosmos (the Russian space agency), suggested his agency found what created the hole last year, but would not disclose the results outside of Roscosmos.