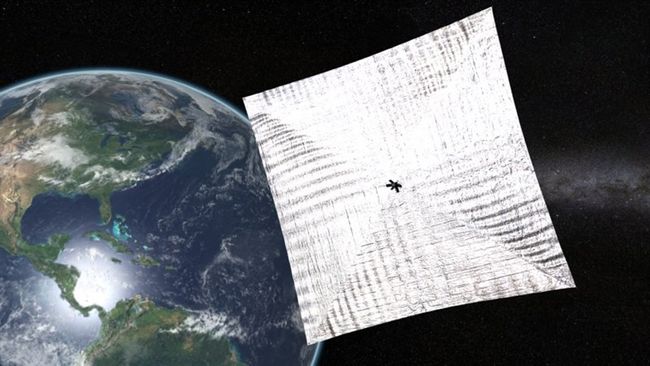 LightSail 2, The Planetary Society's solar sailing spacecraft, has spent more than two months in orbit.
Amy Thompson | SPACE.com
During that time, the bread-box-sized spacecraft deployed a set of silver Mylar sails and began to climb, proving that the small satellite can raise its orbit without a drop of conventional fuel. Propelled solely by the power of the sun, the spacecraft has shown that solar sailing may be a viable means of propulsion.
With LightSail 2's primary mission complete, the rest of the spacecraft's time in orbit — about a year, all told — provides a great chance for folks around the world to glimpse the spacecraft for themselves. According to Bill Nye "The Science Guy" and his team at The Planetary Society, skywatchers around the world can spot the spacecraft as it glides above Earth — if the conditions are just right.