SEEN under a microscope, the coronavirus is kinda pretty. If it were a plant and with flowers growing to the size of an orange I'd love having clusters of it flourishing on my balcony.
Barry Duke | thefreethinker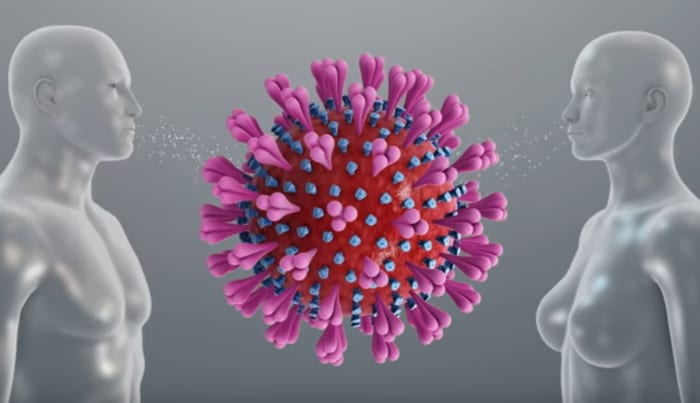 eezer called Anilan praying to to what appears to be sizeable floral reproduction of the virus, which he's named "Corona Devi." It's actually made of polystyrene.
Claiming it's a "goddess", Anilan, a Kadakkal resident, said she's:
A new addition to the pantheon of 33 crore [million] Hindu gods.
He added:
I will conduct pujas [worship] in front of the goddess for the safety and well-being of all engaged in the battle against the pandemic.
The "goddess", he says, is also a symbol of protest against those demanding the re-opening of temples during the COVID-19 crisis.
People are now using gods for political gains, but now is no time for temple visits. Survival is all that matters now.
The new COVID-19 virus apparently isn't the only virus to earn a place in Hinduism's pantheon of deities. Anilan explained:
In Kerala, you have a deity for smallpox, another contagious disease, who finds a place in some temples. It is no attempt to mock anyone and all pujas will be be done with utmost dedication. According to Hindu mythology, God is omnipresent, and even exists in the virus. Worshipping a virus as devi is not an alien custom for us.
Anilan says the shrine is dedicated to corona warriors, including health workers, scientists, and fire and rescue services personnel.