Support for President Donald Trump has been consistently strong among evangelicals, with some professing that he has been the best friend Christians have had in the White House.
MARIAM FAM, ELANA SCHOR, DAVID CRARY | AP News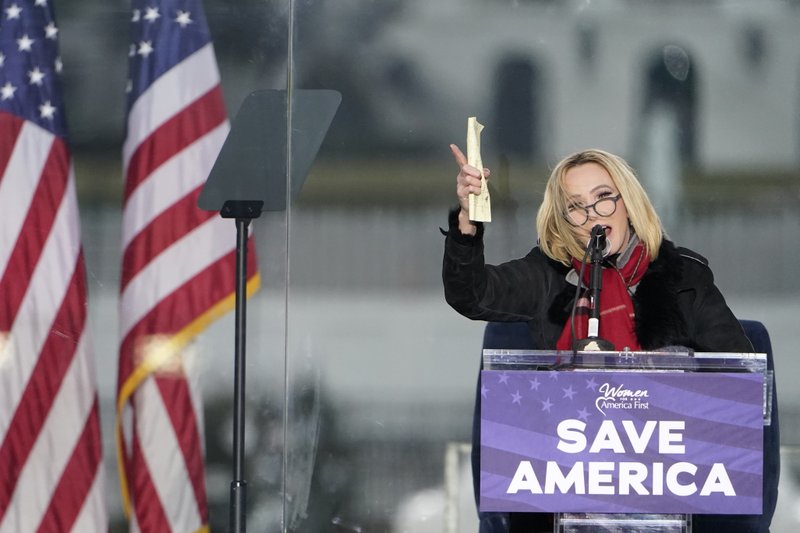 On the first Sunday since a mob of his supporters seeking to overturn President-elect Joe Biden's election stormed the U.S. Capitol and five people including a police officer died, the messages from the pulpits of Christian leaders who've backed Trump were as disparate as the opinions of the nation's citizenry.
They ranged from recitations of debunked conspiracy theories of who was responsible, to calls for healing and following Jesus Christ rather than any individual person, to sermons that made no mention of Wednesday's chaos and what it means for the future.
Here is a look at what some were preaching to their flocks:
___
OWENSBORO, Kentucky
Brian Gibson, pastor and founder of HIS Church, spoke to his Christian congregation and online viewers about his bus tour around the U.S. the past month to speak with supporters of President Trump.
"I stand up and represent Jesus Christ of Nazareth, and I preach to stand for the First Amendment. I intend to keep this nation a free nation. HIS Church, we intend to keep this nation a free nation," he said, referencing both the president's recent banning from social media platforms and restrictions on church assembly during the pandemic.
Gibson was onstage Jan. 5 at a "Prayer to Save America" event billed as a combination worship service and rally for Trump the day before congressional certification of the electoral votes. As he described the events of the 6th, Gibson questioned how easily the Capitol was breached, raising debunked assertions that antifa supporters were among the violent mob.
"So now I know some, some bad actors went in and I believe potentially there were antifa up there. I think more and more I know there were antifa up there, insiders up there that started that action. And I also know that some Trump supporters followed their lead without a shadow of a doubt because you don't get 2 million people together without having some radicals in the crowd or some simple people in the crowd that you could lead anywhere, right?" he asked.